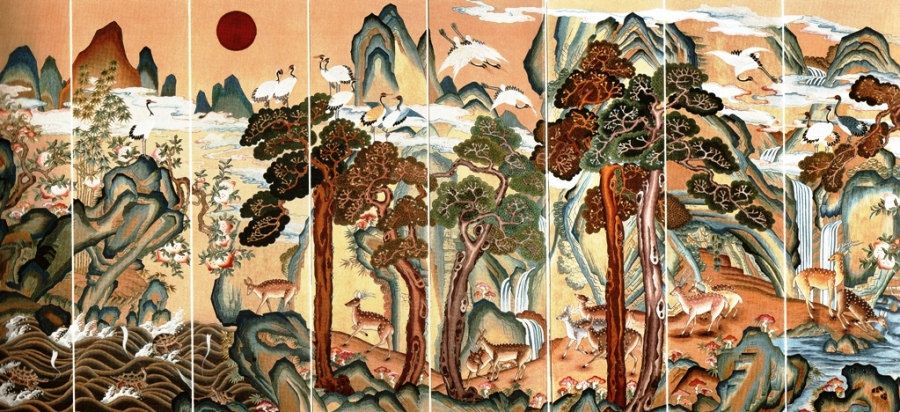 news 
November 2015
Three Mountains Wellness is happy to support the March of Dimes again this year by donating an acupuncture and Oriental medicine package worth $150 for the Signature Chefs auction. 
The March of Dimes works to reduce the number of premature births in Michigan. Efforts to prevent premature birth deserve our attention and support because it is the number one killer of babies in America. Furthermore, even if they survive, premature babies are at risk for a number of serious health complications.  Three Mountains Wellness believes that all moms and babies deserve to be healthy, so acupuncturist and Oriental medicine practitioner Elizabeth Billings works hard to ensure that her patients are healthy and ready for pregnancy.  The Mayo Clinic lists a number of risk factors for premature birth that can be helped with acupuncture and Traditional Chinese Medicine. Among these are stress, multiple miscarriages, conceiving though IVF, smoking, high blood pressure and diabetes. If you are thinking about getting pregnant, give Three Mountains Wellness a call and get your body balanced and ready to carry your baby all the way to term.  
October 2015
Governor Snyder proclaimed October 24th as Acupuncture and Oriental Medicine Day in the State of Michigan and invited us to come to the Capitol to celebrate. It was nice of the State to recognize the effectiveness of this unique and powerful system of medicine and the people who dedicate their lives to it. As the Governor proclaimed, acupuncture and Oriental medicine are "components of a comprehensive system of traditional medicine that has been used for thousands of years to diagnose and treat illness, prevent disease and improve well-being."  He also complemented professional acupuncturists and Oriental medicine practitioners, recognizing that we "are dedicated to the highest standards of professionalism and maintain these standards through education, credentialing and a personal commitment." (It's true, most of us are geeks at heart, so we spend literally thousands of hours learning this system of medicine that we love and developing an unmatched depth and breadth of understanding for the benefit of our patients). As a result, to quote the Governor, "it is vital that those in need of medical services understand the full realm of available modalities and seek competent and professional care" from professionals who truly understand the intricacies of this system of medicine and can maximize the benefits for patients.  
I was happy to have Three Mountains Wellness help raise awareness and educate legislators, lobbyists, staff and the public about the comfort and effectiveness of acupuncture and Oriental medicine. It was great to literally have the ears of the people who work at the Capitol and help them find relief from a variety of issues during our free acupuncture sessions. But I particularly enjoyed being invited to give a brief talk about acupuncture to a group of school children that were visiting the Capitol. The kids thought it was pretty cool, and of course, they're right!
June 2015
Three Mountains Wellness' acupuncturist and oriental medicine practitioner Elizabeth Billings attended a very informative seminar covering the best practices in Reproductive Health and Fertility with Dr. Daoshing Ni. Dr. Dao is a nationally known specialist in using Traditional Chinese Medicine (TCM) to optimize reproductive health and treat infertility. He is a co-founder of Yo San University in California and currently serves as chair of the DAOM specialty program in Women's Health and Reproductive Medicine at Yo San University. He has been teaching and practicing TCM for the past 30 years. In addition to his regular contributions to professional journals, Daoshing has written several books on Qigong and co-authored "The Tao of Fertility" and "Sitting Moon: A Guide to Rejuvenation after Pregnancy".
Dr. Dao is considered to be one of the foremost authorities on TCM and fertility in America today. In 2009, Daoshing received the Dr. Joyce Vargyas Visionary Award by the American Fertility Society.
Elizabeth Billings has been involved in women's health and fertility issues for over 20 years. From pregnancy and childbirth education to using acupuncture and Traditional Chinese Medicine to alleviate health concerns and optimize a couple's reproductive health, she has made a commitment to helping couples maximize their possibility of starting a family. 
December 2014
FOR IMMEDIATE RELEASE
Infertility affects many couples who are trying to get pregnant. Whatever the cause, more and more couples are turning to acupuncture to find a solution, either alone or in combination with other fertility therapies. Cosozo magazine just published an article that I wrote explaining 5 Ways that Acupuncture Helps Female Infertility. If you are struggling in your quest to conceive or want to optimize your health before you begin to try, call Three Mountains Wellness at 517-763-1497.
Read the article here:
http://www.cosozo.com/article/five-ways-acupuncture-helps-female-infertility
September 2014
Contact: Elizabeth Billings, Three Mountains Wellness, 1780 E. Grand River, East Lansing, MI 48823 (517) 763-1497  This email address is being protected from spambots. You need JavaScript enabled to view it.
FOR IMMEDIATE RELEASE
A Day of Health and Healing
Three Mountains Wellness, the Center for Yoga and Pilates Zone present A Day Of Health and Healing On September 27, 2014 To Benefit the Mid-Michigan Ronald McDonald House.
September 5, 2014, East Lansing, MI: Three Mountains Wellness, the Center for Yoga and Pilates Zone are offering a Day of Health and Healing from 9 am to 3:30 pm on Saturday, September 27, 2014. Fall is the perfect time to bring balance to our lives, tone up, get rid of stress, aches and pains, and support our bodies as we transition from the balmy days of summer to the frigid chill of winter. The Day of Health and Healing will include seminars, classes and holistic health care. Seminars will include Acupressure for stress reduction, the Fundamentals of Holistic Healing, an Introduction to Plant Spirit Medicine, the benefits of Meditation and a talk on Iyengar yoga to commemorate Mr. Iyengar's worldwide contributions to yoga. Classes will include an Iyengar yoga class, a Pilates class, meditation class, a flexibility ball class, a yoga for back pain class and more. Holistic health providers will also be offering infrared sauna, massage, cupping and energy healing sessions. All seminars, classes and holistic health treatments will be offered on a donation basis with proceeds benefiting the Mid-Michigan Ronald McDonald House. The Ronald McDonald House provides a place for families to stay while their seriously ill children receive care at Sparrow Hospital. 
Please join us as we enhance our own health and healing processes while helping others who are also seeking healing from serious illness. Three Mountains Wellness, the Center for Yoga and Pilates Zone are located at 1780 Grand River in East Lansing, near MSU.